Child Safeguarding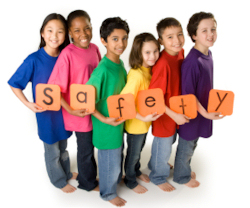 The Child Safeguarding Team at Mount Argus Parish, in association with the Passionist Congregation, is committed to ensuring the highest level of protection for all children who engage with our parish in any way. The team members are Caroline Garrett, Terry Brady, James Graham and Paula Kelly. This team works very closely with Fr. Paul Francis Spencer CP (Parish Priest) and Fr. Bernard Lowe CP (Rector). The Child Safeguarding Team have the responsibility for ensuring that the Mount Argus Childcare Policy is implemented and adhered to by all adults working with children.
Our role is first and foremost to see that Mount Argus is a safe place for children. To this end, we arrange training to ensure that all those working with children in our Parish understand and accept our Child Safeguarding Policy.
We have implemented the Garda Clearance procedure to ensure all adults in contact with children are appropriately vetted.
To reach a member of the team, please call 087 258 3059
Contact details for the Designated Persons for the Dublin Archdiocese are as follows:
Mr. Andrew Fagan (Director of the Child Safeguarding and Protection Service)
Ms. Julie McCullough (Child Protection Officer)
Both can be contacted at 01-836 0314
The telephone numbers for the local Garda Stations are 01-666 6200 (Crumlin) and 01-666 6600 (Sundrive Road)

Child Safeguarding and Protection, Policy and Procedures. Link to document for the Archdiocese of Dublin. http://csps.dublindiocese.ie/