O Happy Fault!

From the desk of Fr. Ignatius Waters, cp
Sunday, 25th June 2017
I love what we sing at the Easter Vigil: "O Happy fault, O necessary sin of Adam, which gained for us so great a Redeemer." Isn't that's the best 'good news' you could ever hear – that a fault could be happy, that a sin could be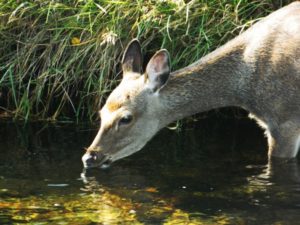 necessary. Wouldn't you wish you knew that when you were young and always seemed to be doing the wrong thing instead of the right thing? How great to be able to say, "O, but this is a happy fault; this is a necessary sin!"
I also love this letter to God written by a young girl called Beth: "Dear God, why didn't you tell Eve not to trust the snake? Then she wouldn't have eaten that stupid apple. Did you secretly want her to eat it? Yours sincerely, Beth."
What a marvellous question! What wisdom in a young child! How poor and deprived we would be if we couldn't see God in the human flesh and blood of Jesus! What a happy outcome from such a happy fault!
We heard about the Original Sin or the Fall very early in life. It was seen as the beginning and cause of all the other sins down the ages. We were not to blame for it but we inherited the results of it. What we call the Fall (Genesis 3) is not something that happened in one historical moment to Adam and Eve. It's something that happens in all moments and all lives. It must happen and will happen to all of us. The English mystic Julian of Norwich said, "First the fall, then the recovery from the fall, and both are the mercy of God." It is in falling down that we learn almost everything that matters spiritually. As many of the parables seem to say, you have to lose it (or know you don't have it) before you can find it and celebrate it. (Luke 15).
Did you get round to googling 'Garvan Byrne' at Easter time? Garvan was born on 20th March 1973 with a very rare kind of fatal bone marrow disease with the result he didn't grow after five years of age. So his words of wisdom, which would have been remarkable coming from an adult, were all the more extraordinary because they seemed to be coming from a five year old child! He died 16th April in 1985, just two months after a video was made of an interview with him. His mother marvelled at his deep faith and peace in facing suffering and death. She admitted so honestly that she couldn't explain where his strength and peace came from. She also said she would love to have what he had. "I'm searching for it," she said, "I want it, but I still haven't got it."
It's what we are all longing for, searching for often without full realizing it. "Like the deer that yearns for running streams, so my soul is yearning for you, my God."